Secure Users and Devices
As an increasing number of employees are now working from home, remote workers don't have the same secure and productive environment as they had in the office and, in some cases, must use their own devices to fit their new way of working.
The new normal has, therefore, increased identity attacks, which remains one of the leading causes of a data breach.
This workshop provides you with the tools and resources you need to evolve your infrastructure by securing identities and devices. It will help you find identity risks happening now in your environment, gain insights on your application landscape, and improve your identity posture.
Key Takeaways
The Microsoft Identity Workshop is tailored to your organization's needs and offers a deep dive into foundational identity strategy to help you secure your user identities and devices by delivering visibility into your current state, and providing a customized plan, with recommendations to improve security and mitigate risks.
Get a rating of your security posture and see how it compares to your peers'
Gain insights into apps used in your environment – even ones unsanctioned by IT
Understand situations where identity may be compromised, and remediation steps ​
Learn how to reduce costs and improve business agility and security with simplified app access ​
Secure user identities on ​all devices
Why You Should Attend​
Given the complexity of identities, data, applications, and devices, it's essential to learn how to ensure the right people are accessing the right information, securely. In this workshop, we'll show you how identity and devices are the fundamental pillars of an integrated security philosophy and end-to-end security strategy.
By Attending, You Can: ​
Optimize identity​- Identify potential risks related to identity and see opportunities for improvement.
Assess security posture – Receive a numerical rating of your security posture and see how it compares to similar organizations.​
Reduce costs – Minimize expenses associated with password reset and helpdesk resources.​
Increase visibility – Get a sample survey of apps your employees are using and if IT supports them or not. ​
Who Should Attend
The workshop is intended for stakeholders including:​
C-Suite​
Chief Information Security Officer (CISO)​
Chief Information Officer (CIO)​
Chief Security Officer (CSO)​
Data Protection Officer​
Data Governance Officer​
IT Security​
IT Compliance​
Data Governance​
IT Operations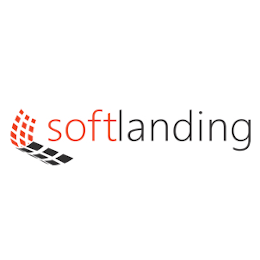 Request an Identity Worskhop
Eligibility
To take advantage of Microsoft's funding:
You must have 1000+ AADP Paid Available Units (PAU) with < 40% usage.
Subscribe to Our Newsletter
Join our community of 1,000+ IT professionals, and receive tech tips and Softlanding updates once a month.